Originally posted by Ezet

H
Or can one simply find the appropriate bank account to make the payment?

Just access this PF website :
http://https://www2.dpf.gov.br/gru/gru?nac=1
UNIDADE ARRECADORA:
that´s the PF post where you´ll levae Brazil
CÓDIGO DA RECEITA STN:
Then you just need to inform the number of days you´ve overstayed. And the programm will calculate the fine, the max. amount is R$ 827,75 !
create the GRU (payment slip) print it and then pay the fine at any bank or via internet.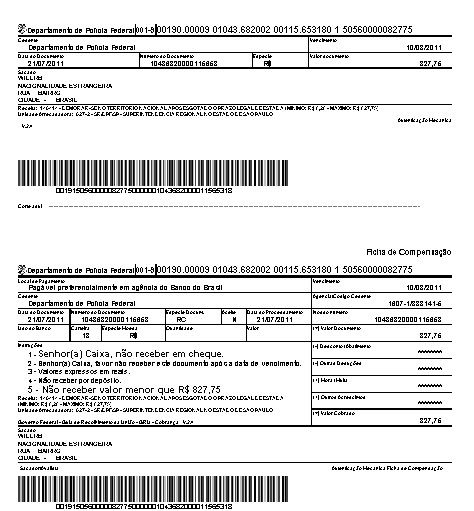 Very important: Keep the reciept untill your next return to Brazil. Just in case they didn´t register the payment, then you still have a proof.


Edited by Mineiro_Alemão - 04 July 2012 at 16:57